LCS-RNet 11th Annual Meeting in Rome, Italy | Day 2 October 18 2019
Date: 1-2 October 2019
Venue: ENEA Headquarter
Organisers: ENEA Italian National Agency for New Technologies, Energy and Sustainable Economic Development ,Institute for Global Environmental Strategies (IGES), LCS-RNet
Language: English only
9:30
(15×4 = 60 mins)
Discussion: 10 mins

Plenary 3: How to steer investments towards carbon neutral, resource efficient and resilient economy (CIRED-CMCC)

Chair: Mr. (CIRED, France)

Rapporteur: Mr. (CIRED, France)

Sustainable Finance Taxonomy and Carbon Pricing (Mr. , MoE Italy – TA Sogesid)
Investment in low carbon infrastructures for sustainable development (Mr. – via video link)
Making the low carbon investment transition happen (Mr. – CMCC, Italy – via video link)

10:40
(15×4 = 60 mins)
Discussion: 20 mins

Parallel session 3-1: Barriers and opportunities of financing/investing in mitigation and adaptation projects (international perspective)

Chair: Mr. (MoE Italy – TA Sogesid)

Rapporteur: Ms. (MoE, Italy – TA Sogesid)

Opportunities for de-risking of renewable energy investments and results-based climate finance – a private-sector view (Mr. – SI Solar – Investments Srl, Italy)
Can the Paris deal boost SDGs achievement? An assessment of climate mitigation co-benefits or side-effects on poverty and inequality (Ms. – CMCC, Italy)
Linking technology transfer and financing under the UNFCCC and other mechanisms (Mr. – CTCN)

Parallel session 3-2: Financing a resource efficient and resilient economy at the local level

Chair: Mr. (CIRED, France)

Rapporteur: Mr. (IGSA Labs, India)

Strategic agenda for Research and Innovation on circular economy funding: EIT Climate KIC and CICERONE project (Ms. – Climate KIC)
Financing home energy retrofits in France (Mr. – CIRED, France)
Climate services to upscale climate finance (Ms. – CICERO)
Funding strategies for circular economy (Mr. – ENEL)

12:00

Panel discussion: Long-term strategies toward decarbonization (IGES-ENEA)

Co-chairs and facilitators: Mr. (ENEA, Italy)/Ms. (IGES, Japan)

Rapporteur: Mr. (IGSA Labs, India)

Panelists:

Italy: (Mr. , MoE, Italy)
UK: (Mr. – Committee on Climate Change, UK) (via video link)
France: (Mr. – French Ministry of Environment and LCS-RNet government focal point)
Germany: (Mr. – WI, Germany)
EU: A Clean Planet for all – A European strategic long-term vision for a prosperous, modern, competitive and climate neutral economy (Ms. – European Commission)
Japan: (Ms. – Ministry of the Environment, Japan)
Asia: (Mr. – UTM, Malaysia)




Questions to the Panelists

Panel discussion: Long-term strategies toward decarbonization

Aim of panel discussion:
The Paris Agreement invited each of the Parties to submit a "long-term low greenhouse gas emission development strategy" (long-term strategy) by 2020, looking at the second half of this century. 12 countries have submitted the long-term strategies as of 26 July 2019. Some of them are considering more ambitious GHG reduction targets, and many of the countries that have not yet submitted are still looking for their long-term strategies toward decarbonized societies. The aim of this panel discussion is to share the existing knowledge of the countries' long-term strategies, and to discuss the further challenges and opportunities of future practices toward decarbonized societies.

Panelists are requested to answer some of the following questions and/or relevant questions posed by themselves.

Questions for the panelists:

By what process has the long-term strategy been decided/considered?

Who leads the discussion? If a committee is formed, what kind of members participate in the committee and how much time has been spent on the discussions?
What was the hardest part in deciding your strategy, e.g. deciding the long-term target and discussing how to achieve the goal?
Was there any objection from stakeholders, e.g. from business side?
Were opinions of the citizens (or citizen groups) reflected enough?
How are the long-term strategies linked to what has been already achieved in the short-medium?

What are important issues/challenges in implementing the long-term strategy?

Are technological/social innovation required in implementing the strategy? If so, what kind of innovation?
Has a transition to a new system been considered, e.g. circular economy?
Is a new finance mechanism considered?
What kind of barriers are expected and what solutions have been thought of to overcome them?

What kind of scientific knowledge is needed/expected to discuss/implement the long-term strategy?

Are scientific findings (such as IPCC reports) helpful in considering long-term strategy?
What research do you expect scientists to do in implementing a long-term strategy, e.g. system transition, structural change, costs of mitigation/adaptation, financial mechanism, behavioral change, international collaboration?

14:45
(20×3 = 60 mins)
Discussion: 15 mins

Plenary 4: Energy- Climate link (UKERC-NIES)

Chair: Mr. (UKERC, UK)

Rapporteur: Mr. (IGSA Labs, India)

The geopolitics of the energy transformation (Ms. – German Institute for International and Security Affairs) (via Skype)
The ENABLE EU project (Mr. – Institute of Studies for the Integration of Systems (ISINNOVA), Italy)
100% Renewable Energy Scenarios in 2050 for Japan (Mr. – Tohoku Univ., Japan)

16:00
(15×4 = 60 mins)
Discussion: 15 mins

Parallel session 4-1: Challenges and opportunities from fossil energy to renewable energy

Chair: Mr. (IGES, Japan)

Rapporteur: Ms. (IGES, Japan)

German coal phase out agreement – and how that relates to their energy transition plans and policies (Mr. – Technische Universität Berlin-WIP)
Renewable energy and sustainable development strategies in developing countries (Mr. – IGSA Labs, India)
Current landscape and future evolutions of the power sector in Italy (Mr. – Elettricità Futura, Italy)
Power to Gas technologies and innovative use of existing energy infrastructures to meet the long term CO2 neutrality goal (Mr. – ENEA, Italy)

Parallel session 4-2: How to change policies, markets and lifestyle for energy transition?

Chair: Mr. (NIES, Japan)

Rapporteur: Ms. (IGES, Japan)

Role of lifestyles and changes in the demand side in SNBC2 (Mr. – French Ministry of Environment, France)
Low carbon development strategy and energy transition in China (Mr. – ERI, China) (via video link)
Reduction of energy service demands by introducing ICT services (Ms. – NTT, Japan)
Monitoring of Energy Efficiency Policies in Italy (Mr. – ENEA, Italy)

17:30

Summary of the day by chairmen and rapporteurs: discussion

18:00

Adjourn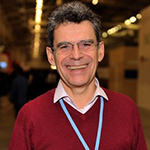 Jean-Charles Hourcade
Directeur de recherche émérite au CNRS,
Directeur d'études émérite à l'Ecole des Hautes Etudes en Sciences Sociales
Co-directeur de la Chaire de Modélisation Prospective pour le Développement Soutenable (Ecole des Mines de Paris, l'Ecole Nationale des Ponts et Chaussées)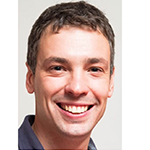 Christophe Cassen
Christophe Cassen is a CNRS research fellow at CIRED and project manager in the IMACLIM modelling program. He has a background in social sciences (ENS Cachan, Sciences Po Paris) and environmental engineering (Agroparistech-Engref).
He joined CIRED in 2008 and has been involved in a series of national and international projects such as H2020 projects, international research networks, the chair long term perspectives in support to sustainable development in collaboration with MINES Paristech etc.
His research activities focus on the international climate governance from an historical perspective and on the links between climate negotiations and E3 modeling (e.g the Integrated Assessment Modelling (IAM) epistemic community within the IPCC WGIII and the country-level modeling ecosystems dedicated to assess NDCs and Low Carbon Strategies).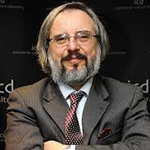 Aldo Ravazzi
Aldo Ravazzi Douvan, Economist Adviser at DG Sustainable Development & International Relations, Italian Ministry of Environment – Sogesid TA.
President Green Budget Europe.
President, OECD Committee on Environmental Performance Country Reviews; Past-President of OECD Committees on Tax & Environment; Integration of Economic & Environmental Policies; Biodiversity, Water & Ecosystems.
Technical Coordinator at G7 Environment Italian Presidency 2017. Technical Secretary for: Italian Observatory on Sustainable Finance, Italian Natural Capital Committee, Italian Catalogue of EHS & EFS (Environmentally Harmful and Friendly Subsidies), Sustainable Development National Strategy.
Italian representative at IRP-UNEP (International Resources Panel), CPLC-WB (Carbon Pricing Leadership Coalition), G20 FFS Peer Reviews, UNEP Experts group of SDG12c definition (FFS).
Professor of Global Governance, University of Roma Tor Vergata. EAERE Policy Committee.
http://www.minambiente.it/pagina/economia-ambientale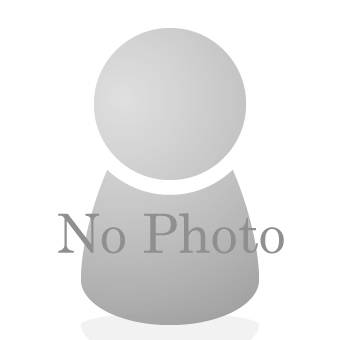 Dipak Dasgupta
We're sorry.
The mini-bio and presentation abstract of the speaker you selected are not available.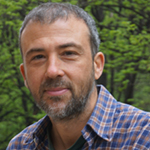 Massimo Tavoni
Massimo Tavoni is full professor of climate change economics at the School of Management of Politecnico di Milano, and director of the European Institute on the Economy and the Environment (EIEE), His research is about climate change policies, and he advises international organizations and institutions on the low carbon transition.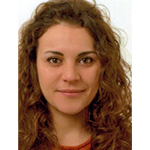 Karima Oustadi
Karima Oustadi serves as environmental economist at the Italian Ministry of Environment, Land and Sea (Rome) as consultant for the Directorate General for Sustainable Development. She is directly involved in climate finance negotiations (as delegate for Italy at UNFCCC COPs on finance issues since 2016 and part of the EU Team of negotiators) and technical aspects of the UNFCCC process (as expert reviewer for National Communications and Biennial Reports to the UNFCCC of Annex I and non-Annex I countries). She's lead author of the 7th National Communication of Italy to the UNFCCC. At home, she's part of the Secretariat of the Italian Observatory on Sustainable Finance, and contributed to the Italian Inventory on environmentally harmful and friendly subsidies (on international subsidies). She follows several working groups on climate finance and development co-operation at the OECD as Italian representative. She was previously advisor to the Ministry of Environment on international biodiversity issues during the 2014 Italian Presidency of the Council of the EU.
She has a Master's degree in Economics at the University of Trento, where she specialized in aid effectiveness and development finance. She undertook interships at the OECD, at a consultancy company in Brussels, at the Italian Ministry of Economy and Finance. She contributed to several papers for specialized journals and institutional publications.
She loves travelling by train, she loves playing bass guitar and she is fond of permaculture, a sustainable agriculture practice. She has been involved in the Erasmus Students' Network activities during her studies.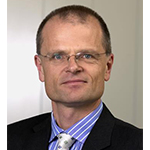 Thomas Stetter
Since 2019, Thomas Stetter is working in Italy, developing and implementing photovoltaic projects as founder and owner of SÍ – Solar Investments SRL.
As CEO and co-owner of Soventix Chile SpA, Thomas has been developing and implementing photovoltaic plants with focus on Chile, Argentina and Bolivia from 2013 – 2018.
He has been founder, co-owner and member of the Executive Board of First Climate AG from 1999 – 2011, his focus being the financing of climate change mitigation projects.
In the project finance sector, Thomas structured, advised and implemented renewable energy and climate change mitigation projects of a value of over € 1.5 billion.
Education:
Economy and business administration (BWI Nachdiplom), Swiss Federal Institute of Technology (ETH), Zurich
Dipl. Mech. Eng., Swiss Federal Institute of Technology, Zurich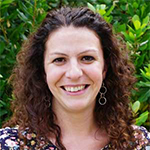 Lorenza Campagnolo
Lorenza Campagnolo is a researcher at Ca' Foscari University of Venice and at CMCC@Ca'Foscari. Her work focuses on economic assessment of climate change impacts and mitigation policies in a General Equilibrium framework. She has worked on several projects regarding the measurement of current wellbeing and future sustainability with indicators and indices (APPS, FEEM Sustainability Index and E-Frame), and collaborates with ASVIS (Alleanza Italiana per lo Sviluppo Sostenibile).
Currently she is involved in the ERC project ENERGYA, investigating how energy and energy services can be used to adapt climate change, and in PARIS REINFORCE project, aiming to support policymakers on the design and assessment of climate policies in the EU and other major emitters in respect to the Paris Agreement objectives.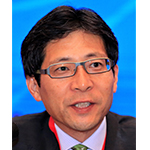 Tomoo Machiba
Tomoo leads the CTCN's efforts for actively engaging its donor countries, multilateral financial institutions, Consortium and Network members, the private sector and other stakeholder groups, as well as improving the monitoring, evaluation and reporting of CTCN projects to ensure their long-lasting impact for climate mitigation and adaptation. Tomoo has 20-year experiences of working with governments, industry and NGOs in advising on a range of climate change-related issues. Originally trained as journalist, Tomoo previously served for the United Arab Emirates Ministry of Climate Change and Environment, International Renewable Energy Agency (IRENA), OECD, UNEP Collaborating Centre on Sustainable Consumption and Production (CSCP), Global Reporting Initiative (GRI) and SustainAbility Ltd.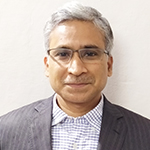 Rahul Pandey
Co-Founder, IGSA Labs (Integrated General Systems Analysis Labs), a private limited company engaged in development of analytical/ mathematical models for supply chain and logistics planning, distribution planning, transport policy, procurement and production planning, energy-environment-climate change analysis, and other domains. IGSA Labs' customers are from a wide range of industries such as Energy, Cement, Steel, Energy, Fertilizer, e-Commerce, FMCG, Automotive, Logistics, and Retail.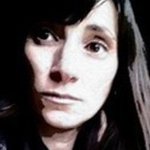 Cliona Howie
Cliona Howie is the Head of Circular Economy at EIT Climate-KIC, leading on designing systemic, low carbon, circular transition plans for public authorities (national, regional and local governments). Her background has included a range of Eco-Innovation activity including Environmental Impact Assessment studies and championing sustainable business in SMEs as the Chairman for the Environment Sector Group for the European Commission's Enterprise Europe Network for several years. Cliona is a member of the Circular Economy Expert Finance Group, supporting work leading to recommendations to the European Commission on accelerating the transition to a circular economy, focusing on finance as a lever of change. Additionally, she leads the Coordination of H2020 CICERONE that aims to develop a Strategic Research and Innovation Agenda for circular economy.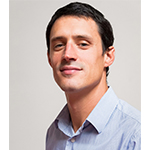 Louis-Gaëtan Giraudet
Louis-Gaëtan Giraudet received a PhD in Economics from Ecole des Ponts ParisTech in 2011and a Master's Degree in Agricultural Engineering from AgroParisTech in 2007. He is now a Research Fellow at CIRED, a research center for energy, environment and development economics based in the Paris area. His research focuses on energy and climate change economics and policy, with applications to energy efficiency in the building sector. His research record includes publications in Energy Economics, The Energy Journal and the Journal of the Association of Environmental and Resource Economists. Louis-Gaëtan Giraudet was awarded the Young Researcher Prize for Green Finance by the Banque de France in 2019.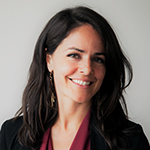 Sophie Dejonckheere
Sophie Dejonckheere is a Senior Advisor in Climate Finance at CICERO. She has over ten years of experience in sustainable development and climate policy with a focus on emerging economies. At CICERO, she conducts research-based second opinion for international green bond issuers, researches private sector engagement strategies for climate adaptation, and leads the ClimINVEST project on physical climate risk for institutional investors. Prior to joining CICERO, she served as a UNDP technical adviser managing Green Climate Fund (GCF) Readiness programs in over 30 countries. She has also led research on climate strategies and metrics for institutional investors with 2 Degrees Investing Initiative and managed USAID projects in the Latin American region. Sophie speaks fluent Spanish and advanced French. She holds an MSc. in sustainable business management from Columbia University.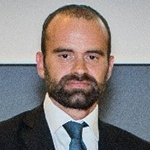 Luca Meini
Luca Meini, Head of Circular Economy, Enel Holding
For what concerns Circular Economy, in charge of supporting Business lines initiatives, coordinating cross divisional activities and position the Group externally
His held previous position in Enel within the Market Division and the Generation & Energy management Division.
He holds a PhD and an MBA.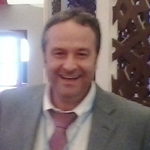 Sergio la Motta
Sergio La Motta is the ENEA's representative in the steering committee of Low Carbon Societies Research Network (LCS-RNet); he is member of the advisory board of the Climate Technology Center and Network (CTCN) and a member of the Italian National Competent Authority for the implementation of the Emission Trading System (ETS) in Italy.
Sergio has got a degree in Physics at the University of Pisa and started his career in the photovoltaic laboratory at ENEA. Sergio has been a member of the Italian negotiation team for climate issues staring from COP3 in Kyoto.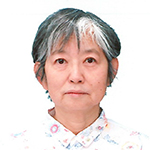 Mikiko Kainuma
Dr. Kainuma is a senior research advisor and a secretary general of International Research Network for Low Carbon Societies (LCS-RNet) at Institute for Global Environmental Strategies (IGES).
Since 1990, she has been engaging in the development of Asia-Pacific Integrated Model (AIM), which assesses policy options for stabilizing the global climate, particularly in the Asian-Pacific region.
She received her B.S., M.S., and Ph.D. degrees in applied mathematics and physics from Kyoto University in Kyoto, Japan. From 1977 to 2015 she worked on air pollution and climate change at NIES.
She is a Lead Author of Intergovernmental Panel on Climate Change, Fourth and Fifth Assessment Report, and Special Report on 1.5°C.
She received Nikkei Global Environmental Technology Award in 1994 and Academic Award by the Society of Environmental Science, Japan in 2011.
She was selected NISTEP researcher by National Institute of Science and Technology Policy in 2010.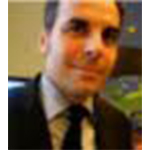 Alessandro Carettoni
We're sorry.
The mini-bio and presentation abstract of the speaker you selected are not available.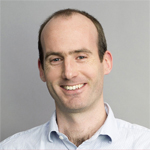 Mike Thompson
Mike Thompson is Director of Analysis at the UK Committee on Climate Change (CCC), the independent statutory adviser on UK climate targets and policy, created under the Climate Change Act. Mike was one of the CCC's first staff members in 2007 and over the last decade has advised widely on how the Climate Change Act works as a model and what good climate policy looks like. Mike's brief covers both mitigation (how fast the UK should cut emissions and how that can be done) and adaptation how to prepare for a changing climate). Most recently he led the work for the Committee's report on 'Net Zero', setting out how and why the UK should end its contribution to global warming within 30 years.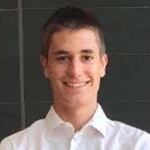 Quentin Deslot
After studying at Ecole polytechnique, Quentin Deslot obtained a Master of Science in Energy and Atmosphere from Stanford University and a Master of Public Administration from Ecole des Ponts et Chaussées. Quentin Deslot joined the French Directorate General for Energy and Climate (DGEC) in 2017 as a policy officer. He is in charge of energy and climate projection activities. He coordinates the national energy consumption and greenhouse gas emissions scenarios that are used in the French Long-Term Strategy as well as in the French medium-term planning documents for energy.
Stefan Lechtenböhmer
Prof. Dr. Stefan Lechtenböhmer [male] is Director of the Division Future Energy and Industry Structures of the Wuppertal Institute for Climate, Environment and Energy, Wuppertal, Germany and holds an adjunct professorship in Environmental and Energy Systems with a special focus on Future Sustainable Energy Systems at Lund University, Sweden.
He acquired his PhD in energy and environmental management at the International Institute for Management, University of Flensburg, Germany. He conducts applied research in national and international energy and climate scenario analysis particularly on low carbon industries. He has lead intensive stakeholder processes on deep decarbonisation scenarios with energy intensive industries. His research topics include design and evaluation of energy system transformation and Energiewende, GHG emission inventories and projections, sustainable building and planning, and the coal and natural gas sectors.
Stefan Lechtenböhmer is member of the UNFCCC Roster of Experts for GHG-Inventories, Policies & Measures, and GHG-Projections as well as Member of the steering group of the G7 Low Carbon Society Research Network.
For more details see: http://wupperinst.org/en/contact/details/wi/c/s/cd/65/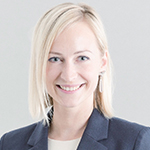 Birgit Aru
Birgit is a Policy Officer in the European Commission, Directorate-General for Climate Action. She is working on the EU Long-term climate strategy and international outreach on economic modelling (incl in India) to promote science-based decision-making. As an UNFCCC climate negotiator she also co-chairs an expert committee on response measures.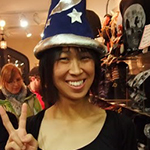 Moeko Yoshitomi
Moeko Yoshitomi is a governmental official working at Ministry of the Environment of Japan. She is currently a program manager of some environmental research programs in the areas of study of climate change, funded by the government, at the Office of Global Environment and Decarbonizing Innovation Research.
She had conducted her research in atmospheric sciences and climate sciences, focusing on the climate-chemistry interactions of the Short-lived Climate Pollutants.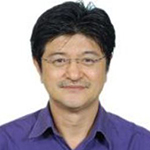 Ho Chin Siong
Ho Chin Siong is currently Professor of Faculty Built Environment, director of UTM-Low Carbon Asia Centre and Head of RCE Iskandar. He is member of Chartered Institute of Logistic and Transport, and Town Planning Board Malaysia. He received BSc Urban Planning from UTM Malaysia (1983), M Sc Construction Management from Heriot Watt University, UK (1987) and Doctor Engineering Toyohashi University of Technology, Japan (1994). He was a post-doctoral fellow under Hitachi Scholarship to Japan (1995) and Royal Society of Malaysia / Chevening Scholarship, Visiting scientist under Japan Society Promotion of Science. He is currently principal head for LCS Kuala Lumpur blueprint 2030, Muar Local Plan 2030 and Climate action plans of 5 Malaysian pilot cities under Global Covenant of Mayors.
Jim Watson
Professor Jim Watson is Director of the UK Energy Research Centre and a Professor of Energy Policy at the Institute of Sustainable Resources, University College London (UCL). He is also an Associate with SPRU, University of Sussex. Before joining UCL, Jim was based at SPRU from 1993 – 2018, where he was Director of the Sussex Energy Group from Dec 2008 – Jan 2013.
Jim has a degree in engineering from Imperial College London and a PhD in science and technology policy from Sussex. He has 20 years' research experience on climate change, energy and innovation policy. His recent outputs include co-edited books: New Challenges in Energy Security: The UK in a multipolar world (Palgrave, 2013; with Catherine Mitchell) and Global Energy: Issues, Potentials and Policy Implications (Oxford University Press, 2015; with Paul Ekins and Mike Bradshaw).
Prof Watson frequently advises UK government departments and other organisations. He was an advisor to the Government Office for Science for a Foresight project on energy (2007-08), and has been a Specialist Adviser with three UK Parliamentary committees. He also has extensive international experience, including over ten years working on energy scenarios and energy innovation policies in China and India. In 2008, he was a Visiting Scholar at the Kennedy School of Government, Harvard University. He is a judge for the Queens Awards (on sustainable development), a member of the Global Challenges Research Fund strategic advisory group and a member of the UK government's fossil fuel price projections panel.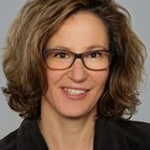 Kirsten Westphal
Dr. Kirsten Westphal is based at the Stiftung Wissenschaft und Politik (SWP), the German Institute for International and Security Affairs in Berlin Germany. For more than 50 years, the Stiftung Wissenschaft und Politik (German Institute for International and Security Affairs – SWP) has provided analysis on foreign policy issues not only to the Bundestag and the German Federal Government, but also to economic actors and the general public. Kirsten Westphal is assigned for International Energy Relations and Global Energy Security at the institute. She was a Member of the Expert Council of the Global Commission on the Geopolitics of Energy Transition in 2018-2019 and contributed to the Report, published in 2019. Since 2018, she has been leading the Project "Geopolitics of Energy Transformation" supported by the German Federal Foreign Office.
http://www.swp-berlin.org/en/scientist-detail/profile/kirsten_westphal.html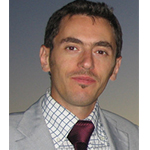 Stefano Proietti
Stefano Proietti is an ISINNOVA researcher from 2002. He holds a degree in Political Sciences from La Sapienza University (Rome, Italy) and a European Master in Environmental Management (EAEME).
His professional experience includes employment at Brussels Institute for the Management of the Environment (IBGE).
At ISINNOVA he has been contributing to several 5th, 6th and 7th FP, EIE and H2020 projects, like TRANSPLUS, MARETOPE, CIVITAS-METEOR, CUPID, PROGRESS, BEACON, INTEGRATED SERVICES, INDIC, BIOGASMAX, CIVITAS CATALIST, CIVITAS MIMOSA, CIVITAS PORTIS, SPICYCLES, START, QUEST, ENABLE.EU. He was the coordinator of the IEE project BIOMASTER and of the H2020 projects BIOSURF and REGATRACE (ongoing).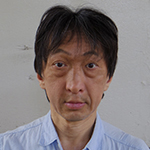 Jusen Asuka
Dr. Jusen ASUKA is the Professor at Tohoku University, Sendai, Japan. He had also worked for the Institute for Global Environmental Strategies (IGES) in Hayama, Japan as the director of the Climate Change division from April 2010 to March 2013. He participated the UNEP Emission Gap Report 2014 as a contributing author of the Ch.3 (Emissions pledges and the emissions gap) and has published several papers in Climate Policy in the field of national policy analysis, additionality of the carbon credits, etc. He has also published several papers on the carbon pricing and its impacts on the international competitiveness of the Japanese companies using an econometric model. He is now working on the low carbon scenario of Japan and of China and their economic assessments.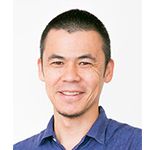 Kentaro Tamura
We're sorry.
The mini-bio and presentation abstract of the speaker you selected are not available.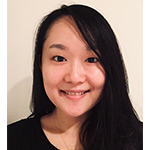 Erin Kawazu
We're sorry.
The mini-bio and presentation abstract of the speaker you selected are not available.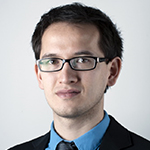 Pao-Yu Oei
Dr. Pao-Yu Oei works at the Technische Universität Berlin and is head of the 15-member research group CoalExit and the corresponding CoalTransitions.org Research Hub examining the transition from fossil fuels towards renewable energy sources. He has been involved in numerous projects on the German and Global coal phase-out, worked for the German Advisory Council on the Environment (SRU) and as managing editor of the Journal Economics of Energy & Environmental Policy (EEEP). He holds a Dipl. Ing. as industrial engineer and a Ph.D. in Economics from TU Berlin and spent research visits at the University of Maryland and the International Institute of Applied System Analysis (IIASA). He is also a guest researcher at the German Economic Research Institute (DIW Berlin) and has been part of several International Energy Policy partnership delegations.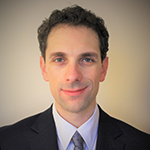 Alessio Cipullo
Alessio works in the European Affairs and Studies area at Elettricità Futura, the main Association in Italy representing the power sector. In his current role, he leads the preparation and review of technical studies regarding the Italian and international electricity sector and he looks after the European Affairs on behalf of the Association, including the contribution to various committees and Working Groups in SolarPower Europe and WindEurope.
After achieving a first-class honour Master's degree in Electronic Engineering (MEng) in Italy and a postgraduate Research Master (MRes) in Fluid Dynamics in Belgium, Alessio completed a PhD in electronic engineering focussing on the research and development of optical systems for space applications. He then worked in the aeronautical sector for more than six years in the United Kingdom, leading the development of digitalisation and optical fibre system solutions for civil aircraft applications as well as chairing and contributing to international Working Groups to promote cross-sectoral industrial cooperation and the definitions of industry standards.
He is co-author of 14 scientific papers and 18 patents to date, in the field of optical fibre systems mainly.
https://www.linkedin.com/in/alessio-cipullo-82481bb/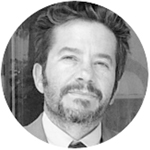 Paolo Deiana
ENEA – Energy Technologies Department
Referent for the activities of the "Working Group on Power to Gas & Liquids" of the Department of Energy Technologies at ENEA is also involved in the activities funded by Electric System Research of the Italian Ministry of Economic Development.
Main areas of work are related to analysis and optimization of processes and systems, testing of chemical processes, clean up and treatment of syngas; designing and conducting new experimental facilities; analysis and processing of experimental data, preparation of specifications for the acquisition of systems and system components, preparation of reports and other scientific publications on energy and sustainable use of fossil and green fuels, CO2 capture and Power to Gas.
Since 2004 is affiliated at ENEA, the Italian Agency for New Technologies, Energy and Economic Sustainable Development, Energy Technologies Department at Casaccia Research Center in the north of Rome.
He is co-author of patents and several publications in the field of energy, CCUS, P2G and hydrogen.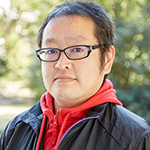 Shuichi Ashina
Shuichi Ashina is a senior researcher in the Trans-boundary Impacts & Mitigation Modeling Section at the Center for Social and Environmental Systems Research, and manager of the International Coordination Office in the Planning Department at the National Institute for Environmental Studies. His research focuses on the field of energy-economy-environmental systems modeling as a member of Asia-Pacific Integrated Model (AIM), and its application to the designing of low/no carbon societies on cities/municipalities, Japan, and Asian countries. He also conducts various researches on applications of artificial intelligence (AI) and machine learning technologies to analysis of energy demand and energy management system. He received his B.S., M.S. and Ph.D. degrees in Mechanical and System Engineering from Tohoku University.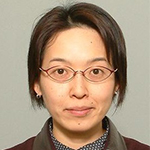 Tomoko Ishikawa
Joint-Director of Knowledge and Communications, Strategic Management Office, Institute for Global Environmental Strategies (IGES)
Deputy Secretary-General, International Research Network for Low Carbon Societies (LCS-RNet)
Secretary-General, Low Carbon Asia Research Network (LoCARNet)
Ms. Ishikawa has been with IGES since 1999, has worked supporting a number of international and regional networks, and currently works for the International Researchers Network for Low Carbon Societies (LCS-RNet) and the Low Carbon Asia Research Network (LoCARNet). As one of the members of the Secretariat of these two researchers' networks located in IGES, she has worked intensely together with researchers and experts who are deeply involved in policy-making process on low-carbon societies and low-carbon development. She holds a master's degree in Social Science.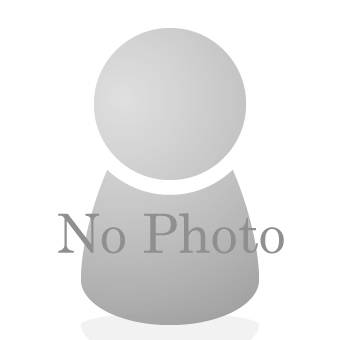 Jiang Kejun
We're sorry.
The mini-bio and presentation abstract of the speaker you selected are not available.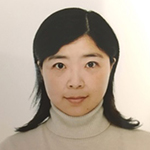 Zhang Xiaoxi
Senior Research Engineer, Environmental assessment technology Group, Environmental Technology and Management Project, NTT Network technology Laboratories, Japan.
She received the B.S. and M.S. degrees in social engineering from Tokyo Institute of Technology in 2007 and 2009, respectively. Since joining in NTT in 2009, she has been engaged in research on lightning damage countermeasures of telecommunication equipment and risk-based management of telecommunication infrastructures. She is currently researching assessment methods of environmental and economic impacts of ICT service use, and actively working on international standardization in International Telecommunication Union (ITU).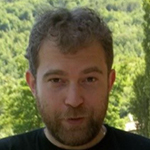 Alessandro Federici
Since 2007 at ENEA, the Italian National Agency for New Technologies, Energy and Sustainable Economic Development, whose Energy Efficiency Departments acts as the Italian Energy Efficiency national Agency. Since 2015, head of Energy Efficiency Policies Monitoring and Support Unit within the Energy Efficiency Department. Coordinator of the ENEA's working group for the 2017 Italian National Energy Efficiency Action Plan. Coordinator of the ENEA's working group for the Energy Efficiency Annual Report. Italian delegate at:
IEA – Energy Efficiency Working Party;
Executive Committee of IPEEC (International Partnership for Energy Efficiency Cooperation);
Working Group of the SET-Plan Action 6 on Energy Efficiency in Industry.
Responsible for ENEA of the H2020 project PUBLENEF – Support Public Authorities for Implementing Energy Efficiency Policies.