LCS-RNet 11th Annual Meeting in Rome, Italy | Day 1 October 17 2019
Date: 1-2 October 2019
Venue: ENEA Headquarter
Organisers: ENEA Italian National Agency for New Technologies, Energy and Sustainable Economic Development ,Institute for Global Environmental Strategies (IGES), LCS-RNet
Language: English only
9:30


(30 mins)

Welcome addresses

Mr. (Head of the Department for Sustainability ENEA, Italy)

Introduction of the meeting

Ms. (LCS-RNet Secretariat – IGES, Japan)

10:00
(25×4 = 100 mins)
Discussion: 20 mins

Plenary 1:

How can innovation and international collaboration help achieving a low carbon resilient society? (ENEA-NIES)
Chair: Ms. (ENEA, Italy)
Rapporteur: Mr. (ENEA, Italy)

Innovation and energy transition (Mr. – IRENA)
Technology framework under the UNFCCC: the Climate Technology Centre and Network (CTCN) experience (Mr. – CTCN)
Developing countries' perspective (Mr. – ERI, China) (via video link)
Technology transfer activities by ENEA in the context of ENEA-Italian MoE Agreement (Ms. – ENEA, Italy)

12:15
(15×4 = 60 mins)
Discussion: 30 mins

Parallel session 1-1:

Key themes in the new technology framework: Innovation, implementation, capacity building, stakeholder involvement and finance.

Chair: Mr. (ENEA, Italy)

Rapporteur: Mr. – CTCN)

Actions taken by IFAD (Mr. , IFAD – Rome)
Capacity building for new technologies (Mr. ,GIZ, Germany)
Implementation of new technologies in Malaysia to achieve low carbon societies – Innovation, capacity building and stakeholder involvement (Mr. – UTM, Malaysia)

Parallel session 1-2:

Increase NDCs ambitions, the global stocktake process

Chair: Mr. (NIES, Japan)

Rapporteur: Mr. (IGES, Japan)

Nationally Determined Contributions under the Paris Agreement and the costs of delayed action (Mr. – UCL, UK)
The economic implications of Nationally Determined Contributions: An analysis on growth and competitiveness (Mr. – CMCC, Italy)
Tool for global stocktake and scenario analysis (comparison using "template") (Mr. (CIRED, France) and Mr. (NIES, Japan))
Implementing NDC in Thailand (Mr. – SIIT-TU, Thailand)


14:45
(15×5 = 75 mins)
Discussion: 15 mins

Plenary 2:

Material efficiency and circularity of bulk materials as core GHG mitigation levers (Wuppertal Institute – ENEA)

Chair: Mr. (WI, Germany)

Rapporteur: Mr. (ENEA, Italy)

Material efficiency and circularity as key lever for climate mitigation and sustainability (Mr. – WI, Germany)
Material efficiency in clean energy transitions (Ms. – IEA)
Climate policy interactions with resource use, ecosystem services, biodiversity, and human health (Mr. – UCL, UK)
European initiatives for material efficiency and circularity (Ms. – ENEA, Italy)

16:15
(15×5 = 75 mins)
Discussion: 15 mins

Parallel Session 2-1:

National and sectoral strategies for combined material efficiency and GHG mitigation

Chair: Ms. (ENEA, Italy)

Rapporteur: Mr. (CIRED, France)

French vision for a circular economy and associated research programs to measure the impacts of a more circular economy by 2050 (Ms. – ADEME, France)
Circular economy and GHG mitigation strategies from Japan: Building a Regional Circular and Ecological Sphere to achieve a sustainable society (Mr. – NIES, Japan)
GIZ's Nigeria's support towards achieving National and sectoral strategies for GHG mitigation in the industrial and building sector (Ms. (Nigerian Energy Support Programme (NESP), GiZ))
Multi-sectoral wide EU approach for the closure of the loop of a critical raw material: the European phosphorus platform (Ms. – Polytechnic University of Marche, Italy)

Parallel Session 2-2:

Restructuring of processing industries and local strategies for material efficiency and climate mitigation

Chair: Mr. (WI, Germany)

Rapporteur: Mr. (IGSA Labs, India)

Industrial decarbonization and industrial policy (Mr. , University of Lund, Sweden)
Action in cities: housing and SDGs in Mexico (Mr. – University of Southern Denmark)
Local low-carbon strategy in the UK (Mr. – University of Leeds, UK)
Tools for resource efficiency and GHG mitigation: Industrial Symbiosis and Resources Audit (Ms. – ENEA, Italy)

18:00

Summary of the day by chairmen and rapporteurs: discussion

18:30

Adjourn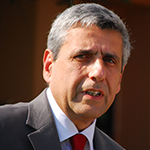 Roberto Morabito
Roberto Morabito is PhD in Chemistry and Director of the Department for Sustainability of ENEA. Over the years he has been a partner and / or coordinator of dozens of research projects, national and international, in the field of Chemistry and Environmental Technologies, contracting professor in various universities, member of national and international expert panels and referee panel of scientific journals. Author or co-author of over 150 scientific publications and 140 communications at conferences. Since 2012 he has been editor of the book Sustainability of production systems and of the ENEA Journal special issues "Towards the green economy" and "Development of Eco-innovation in Italy", and, together with Edo Ronchi, of the Green Economy Reports 2012, 2013 and 2014. He was a member of the National Council of the Green Economy as Coordinator of Working Groups on Eco-innovation and Circular Economy and he is President of the Italian Platform of "stakeholders" of the Circular Economy (ICESP).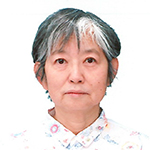 Mikiko Kainuma
Dr. Kainuma is a senior research advisor and a secretary general of International Research Network for Low Carbon Societies (LCS-RNet) at Institute for Global Environmental Strategies (IGES). Since 1990, she has been engaging in the development of Asia-Pacific Integrated Model (AIM), which assesses policy options for stabilizing the global climate, particularly in the Asian-Pacific region. She received her B.S., M.S., and Ph.D. degrees in applied mathematics and physics from Kyoto University in Kyoto, Japan. From 1977 to 2015 she worked on air pollution and climate change at NIES.
She is a Lead Author of Intergovernmental Panel on Climate Change, Fourth and Fifth Assessment Report, and Special Report on 1.5°C. She received Nikkei Global Environmental Technology Award in 1994 and Academic Award by the Society of Environmental Science, Japan in 2011. She was selected NISTEP researcher by National Institute of Science and Technology Policy in 2010.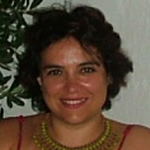 Maria Velardi
Since 2000 economist researcher at ENEA (Italian National Agency for new Technology, Energy and Sustainable Economic Development).
She is a climate change policy expert, with a particular interest on mitigation policies. She is working in the management of low carbon technology transfer projects in Middle East, Africa and Pacific Area. Projects range from smart climate agriculture, sustainable water management, off-grids renewable energy; development of early warning systems.
Other work experiences are about: environmental reporting; circular economy at territorial level; carbon, water and ecological food footprints.
From 1995 to 2000 she worked on various aspects of sustainability in several research institutions, in Italy (Universities, ISPRA, ISTAT) and abroad (OECD and University of Manchester).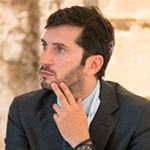 Giacomo Pallante
Dr. Giacomo Pallante is researcher at ENEA, department of Sustainability of Productive and Territorial Systems.
Giacomo's research interests are in environmental economics and development economics. He has co-authored articles published in international journals such as Ecological Economics, World Development and Food Policy.
He completed a Master's in economics and a Ph.D. in environmental economics at the University of Rome Tor Vergata in 2011 and 2014, respectively.
Prior to join ENEA, he was environmental economist at the Italian Ministry of Environment (TA Sogesid), Italian delegate at the OECD Working Party on Environmental Performance and research fellow at the University of Rome Tor Vergata. He held a position as lecturer of Environmental Economics at John Cabot University and Political Economy at the University of Rome Tor Vergata.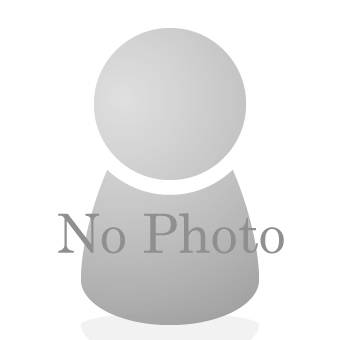 Dolf Gielen
As director of the International Renewable Energy Agency (IRENA) Innovation and Technology Centre in Bonn since 2011, Dolf Gielen oversees the agency's work on advising member countries on energy scenarios and planning, power sector transformation, cost and markets, technology status and innovation outlooks, and project development guidelines.
Before joining IRENA, Dolf Gielen worked for the United Nations Industrial Development Organization (UNIDO) and the International Energy Agency. He has a PhD from Delft University of Technology in the Netherlands.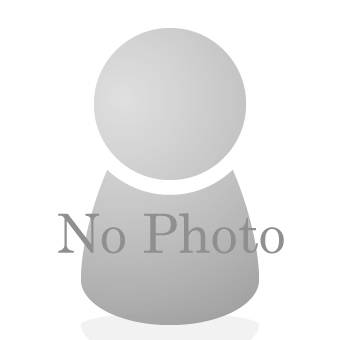 Federico Villatico Campbell
Regional Manager for Latin America & the Caribbean (LAC), West and Central Africa at the Climate Technology Centre and Network (CTCN), the implementing body to the Conference of Parties (COP).
Federico is responsible for the CTCN portfolio of technical assistance (adaptation, mitigation), capacity building and networking in LAC, West and Central Africa. He is also the mitigation focal point. Prior to joining CTCN he has worked several years on renewable energy, energy storage and sustainable transport sectors in academia, international organisations as well as business development in the private sector. His background is in mechanical engineering, complemented by a PhD in Sustainable Energy Technologies.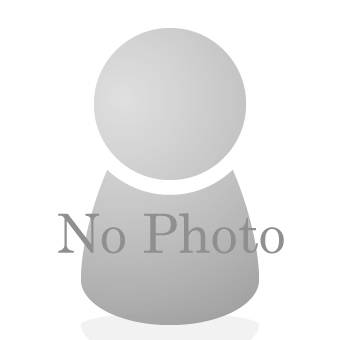 Jiang Kejun
Short-bio and presentation abstract not available
We're sorry. The mini-bio and presentation abstract of the speaker you selected are not available.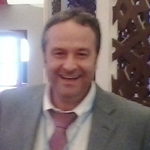 Sergio La Motta
Sergio La Motta is the ENEA's representative in the steering committee of Low Carbon Societies Research Network (LCS-RNet); he is member of the advisory board of the Climate Technology Center and Network (CTCN) and a member of the Italian National Competent Authority for the implementation of the Emission Trading System (ETS) in Italy. Sergio has got a degree in Physics at the University of Pisa and started his career in the photovoltaic laboratory at ENEA. Sergio has been a member of the Italian negotiation team for climate issues staring from COP3 in Kyoto.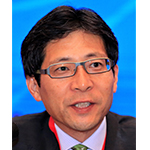 Tomoo Machiba
Tomoo leads the CTCN's efforts for actively engaging its donor countries, multilateral financial institutions, Consortium and Network members, the private sector and other stakeholder groups, as well as improving the monitoring, evaluation and reporting of CTCN projects to ensure their long-lasting impact for climate mitigation and adaptation. Tomoo has 20-year experiences of working with governments, industry and NGOs in advising on a range of climate change-related issues. Originally trained as journalist, Tomoo previously served for the United Arab Emirates Ministry of Climate Change and Environment, International Renewable Energy Agency (IRENA), OECD, UNEP Collaborating Centre on Sustainable Consumption and Production (CSCP), Global Reporting Initiative (GRI) and SustainAbility Ltd.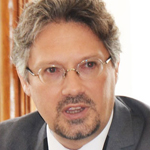 Sebastien Subsol
Sebastien Subsol is a climate change and environment specialist supporting IFAD's Adaptation for Smallholder Agriculture Program portfolio. He was previously posted in MFA headquarters in France as the head of the food security, nutrition and sustainable agriculture unit. He worked 15 years in Western and Central Africa, mainly in the Sahel, for projects of the French Agency for Development, the European Union and the French Fund for Global Environment. During this period, he has closely collaborated with the Interstate Committee for Drought Control in the Sahel (CILSS), on climate change, land degradation and food security issues.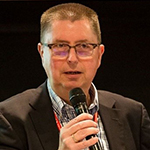 Jens Burgtorf
Mr. Jens Burgtorf studied Energy and Process Engineering at the Technical University of Berlin and graduated as certified engineer (Diplom-Ingenieur). At Deutsche Gesellschaft für Internationale Zusammenarbeit (GIZ) GmbH he works as Head of the Project Energy – Energy Transition Cooperation and Regulatory Policy commissioned by the German Federal Ministry for Economic Cooperation and Development (BMZ).
From 2008 to 2014 he has been Director of GIZ´s Indo-German Energy Programme in New Delhi which has been financed by BMZ and the International Climate Initiative (IKI) of the German Federal Ministry for the Environment, Nature Conservation, Building and Nuclear Safety (BMUB).
Before joining GIZ, Mr. Burgtorf has been working in leading positions in energy and waste management, e. g. as Director General at the department Asset Management Energy Production at the City of Munich Public Utilities (SWM). Beside his broad expertise in planning, construction and operation of fossil and renewable energy plants he is experienced in management consulting, project, strategy and organizational development and change management.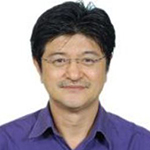 Ho Chin Siong
Ho Chin Siong is currently Professor of Faculty Built Environment, director of UTM-Low Carbon Asia Centre and Head of RCE Iskandar. He is member of Chartered Institute of Logistic and Transport, and Town Planning Board Malaysia. He received BSc Urban Planning from UTM Malaysia (1983), M Sc Construction Management from Heriot Watt University, UK (1987) and Doctor Engineering Toyohashi University of Technology, Japan (1994). He was a post-doctoral fellow under Hitachi Scholarship to Japan (1995) and Royal Society of Malaysia / Chevening Scholarship, Visiting scientist under Japan Society Promotion of Science. He is currently principal head for LCS Kuala Lumpur blueprint 2030, Muar Local Plan 2030 and Climate action plans of 5 Malaysian pilot cities under Global Covenant of Mayors .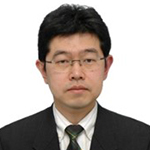 Toshihiko Masui
Toshihiko Masui received doctoral degree from Osaka University in 1997. He has worked at National Institute for Environmental Studies (NIES) since 1998., and now is head of Integrated Environment and Economy Section of NIES. His major is modeling and simulation on environmental policies, especially assessment of climate mitigation policies. He is in charge of the AIM (Asia-Pacific Integrated Model) project in NIES. He is a sub-committee member of Central Council of Environment, and a lead author of the 6th Assessment Report of IPCC Working Group 3. He has also worked in Tokyo Institute of Technology since 2000. He has lectures on the environmental modeling and policy for both undergraduate and graduate students.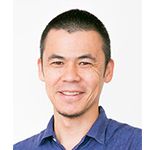 Kentaro Tamura
We're sorry.
The mini-bio and presentation abstract of the speaker you selected are not available.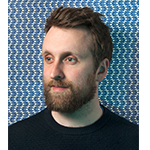 Matthew Winning
Dr Matthew Winning is a Research Associate at the UCL Institute for Sustainable Resources. Matthew's main research focus is providing economic analysis, energy system and macroeconomic modelling on the subjects of climate policy, the circular economy, and low-carbon transitions.
He has published on: the economics of the Paris Agreement; improved global economic modelling of the role of scrap steel in the circular economy; the role of negative emissions technologies in achieving deep decarbonisation towards 1.5oC, and the links between energy system and macroeconomic models.
His PhD focussed on institutions and instruments related to UK climate change policy including a policy analysis of the UK Committee on Climate Change and the implementation of a carbon tax using Input-Output and Computable General Equilibrium models.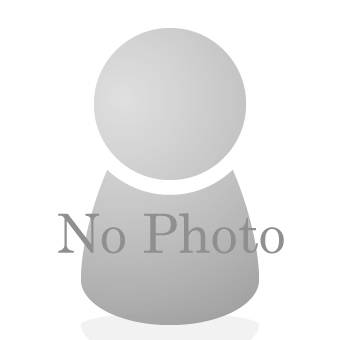 Ramiro Parrado
Ramiro Parrado is a Scientist of the Economic analysis of Climate Impacts and Policy (ECIP) Division at the Euro-Mediterranean Center on Climate Change (CMCC). His main research fields are economics of climate change impacts and policy assessment; and computable general equilibrium modelling.
He has contributed to the Deep Decarbonization Pathways Project (DDPP) as part of the Italian team. Currently involved in several European Commission's Horizon 2020 projects, he collaborated with the Organisation for Economic Co-operation and Development (OECD).
Ramiro has been a Senior Researcher for the Climate Change and Sustainable Development Research Programme at the Fondazione Eni Enrico Mattei from 2006 to 2017, and visiting researcher at the Centre for European Economic Research/Zentrum für Europäische Wirtschaftsforschung GmbH (ZEW) in 2010.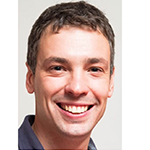 Christophe Cassen
Christophe Cassen is a CNRS research fellow at CIRED and project manager in the IMACLIM modelling program. He has a background in social sciences (ENS Cachan, Sciences Po Paris) and environmental engineering (Agroparistech-Engref).
He joined CIRED in 2008 and has been involved in a series of national and international projects such as H2020 projects, international research networks, the chair long term perspectives in support to sustainable development in collaboration with MINES Paristech etc.
His research activities focus on the international climate governance from an historical perspective and on the links between climate negotiations and E3 modeling (e.g the Integrated Assessment Modelling (IAM) epistemic community within the IPCC WGIII and the country-level modeling ecosystems dedicated to assess NDCs and Low Carbon Strategies).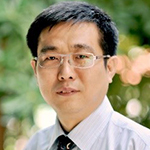 Bundit Limm
Sirindhorn International Institute of Technology (SIIT)
Co-ordinator, Sustainable Energy & Low Carbon research unit
Thammasat University
Stefan Lechtenböhmer
Prof. Dr. Stefan Lechtenböhmer [male] is Director of the Division Future Energy and Industry Structures of the Wuppertal Institute for Climate, Environment and Energy, Wuppertal, Germany and holds an adjunct professorship in Environmental and Energy Systems with a special focus on Future Sustainable Energy Systems at Lund University, Sweden.
He acquired his PhD in energy and environmental management at the International Institute for Management, University of Flensburg, Germany. He conducts applied research in national and international energy and climate scenario analysis particularly on low carbon industries. He has lead intensive stakeholder processes on deep decarbonisation scenarios with energy intensive industries. His research topics include design and evaluation of energy system transformation and Energiewende, GHG emission inventories and projections, sustainable building and planning, and the coal and natural gas sectors.
Stefan Lechtenböhmer is member of the UNFCCC Roster of Experts for GHG-Inventories, Policies & Measures, and GHG-Projections as well as Member of the steering group of the G7 Low Carbon Society Research Network.
For more details see: http://wupperinst.org/en/contact/details/wi/c/s/cd/65/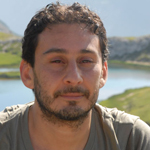 Fabio Eboli
Fabio Eboli holds a PhD degree in Economics of Public Sector from University of Salerno, a MSc Degree in Environmental Economics from University of York and a BSc Degree in Economics from University of Salerno. He currently works at the National Agency for new Technologies, Energy and Sustainable Economic Development (ENEA), Italy.
He was previously employed at Sogesid, in-house company of the Italian Ministry of Environment, Land and Sea. He worked as an Environmental Economist Senior at the Directorate-General on Sustainable Development, Environmental Damage and International Relationships. Main topics included macro-economic assessment of climate mitigation policy and impacts, support to the National Strategy for Sustainable Development, economic evaluation of natural capital stock and related ecosystem services and of transition to circular economy.
Prior to his employment at the Italian Ministry of Environment, Fabio worked for nine years (2007-2016) at Fondazione Eni Enrico Mattei (FEEM) – Climate Change and Sustainable Development Research Programme – and at the Foundation Euro-Mediterranean Center on Climate Change (CMCC) – Economic Analysis of Climate Impacts and Policy Division, with main expertise on economic analysis of climate change impacts and policies through computable general equilibrium modelling. He is still associate researchers for both institutions.
He participated in several EU Commission (Sixth and Seventh Framework Programme, Horizon2020) funded projects, and performed for several years as Thematic Coordinator of the European Climate Change Adaptation platform (Climate-Adapt). He was also team leader for several projects aiming to assess the future consequences of achieving the United Nations Sustainable Development Goals (FEEM SI and APPS – Assessment, Projections and Policy of Sustainable Development Goals).
Finally, he taught Economics between 2009 and 2015 at Ca' Foscari University of Venice (UNIVE). He is currently teaching Environmental and Natural Resource Economics within the PhD programme on Science and Management of Climate Change organized by UNIVE and CMCC.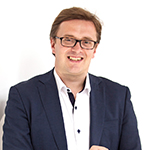 Henning Wilts
Dr. Henning Wilts, Director Division Circular Economy at the Wuppertal Institute for Climate, Environment and Energy. Master degree in economics, PhD in waste infrastructure planning, lecturer for resource economics at the Schumpeter School of Economics in Wuppertal. His main research interest are transformation processes towards a resource efficient circular economy. He coordinates a PhD group on waste prevention and several research projects on reuse, recycling and industrial symbioses, inter alia for the European Commission, the European Environment Agency and the OECD. He is responsible for the contributions of the Wuppertal Institute to the European Topic Centre on Waste and Materials in a Green Economy for which he coordinates the working group on waste prevention.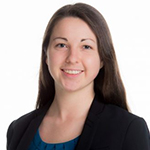 Tiffany Vass
Tiffany Vass is an industry researcher in the Energy Technology Policy Division at the International Energy Agency in Paris. Her work focuses on industrial emissions and energy systems analysis and modelling, including a focus on materials efficiency. She is currently contributing to a low-carbon roadmap for the iron and steel sector, and has worked on other industrial sectors including cement and aluminium. More broadly, she is interested in policy choice and design for industrial and energy system decarbonisation. She has a Masters in Resource and Environmental Management from Simon Fraser University in Vancouver, Canada, and a Bachelor of Science in Environmental Science and International Development from Dalhousie University in Halifax, Canada.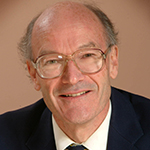 Paul Ekins
We're sorry.
The mini-bio of the speaker you selected are not available.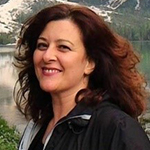 Grazia Barberio
PhD in environmental Science. She is head of Section for Circular Economy in ENEA, where is researcher since 2005. Main expertise are on: ecoinnovation; sustainability evaluation, development and application of LCA (Life Cycle Assessment) and Ecodesign methodologies; Industrial Symbiosis. She is involved in several EU funded projects concerning resource efficiency and sustainability evaluations of products /technologies in the field of nanomaterials, renewable energy, green chemistry, valorisation of residues and waste integrated management. Member of the many networks and expert groups at national and international levels on Industrial Symbiosis, LCA, green economy, she actually is the technical coordinator of Italian Circular Economy Stakeholder Platform (ICESP). She is lead author and co-author of several scientific papers published on international peer-reviewed journals and proceedings of national/international conferences.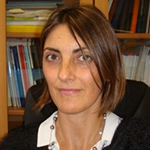 Claudia Brunori
chemist, Head of the Division for Resource Efficiency of the ENEA Department for Sustainability. She gained experience in environmental issues related to environmental monitoring and ecoinnovation, with particular reference to innovative processes for resources recovery and recycling (water, secondary raw materials). She coordinates research and demonstration activities of three laboratories in the field of circular economy and resource efficiency particularly focusing on the development and implementation of technologies and innovative management tools for sustainable resources supply and use, eco-design, end of life sustainable management goods/products generated by B2C and B2B systems.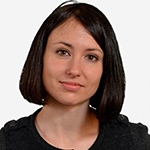 Fanny Vicard
Fanny VICARD is an economist (PhD) at the French Environment and Energy Efficiency Agency (ADEME), a public agency reporting to the Ministry of Ecology, Sustainable Development and Energy and the Ministry of Higher Education and Research.
She works on the economic assessment of French public policies in favor of the circular economy, especially their macroeconomic impacts.
She contributes to a French research community dedicated to circular economy modeling. The goal of that community is to measure the social, environment and economic impacts of French transition to the circular economy. She also works on assessing the impacts of ADEME's energy transition scenarios on the French material footprint and the role of circular economy policies to move towards net-zero carbon economy.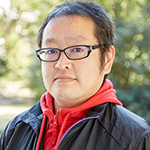 Shuichi Ashina
Shuichi Ashina is a senior researcher in the Trans-boundary Impacts & Mitigation Modeling Section at the Center for Social and Environmental Systems Research, and manager of the International Coordination Office in the Planning Department at the National Institute for Environmental Studies. His research focuses on the field of energy-economy-environmental systems modeling as a member of Asia-Pacific Integrated Model (AIM), and its application to the designing of low/no carbon societies on cities/municipalities, Japan, and Asian countries. He also conducts various researches on applications of artificial intelligence (AI) and machine learning technologies to analysis of energy demand and energy management system. He received his B.S., M.S. and Ph.D. degrees in Mechanical and System Engineering from Tohoku University.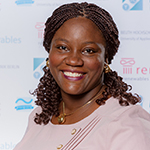 Ene Macharm
Ene Macharm is an expert on energy efficiency. Since 2013, she has been working for the GIZ Nigerian Energy Support Programme (GIZ NESP) based in Abuja. Together with the Federal Ministry of Works and Housing, she led the development of the first Nigerian Building Energy Efficiency Code approved by the Ministry of Power, Works in August 2017. In her current role as Head of Unit Enabling Environment for GIZ NESP, she is leading the adoption of Energy Management System and the establishment of energy efficiency networks across Nigerian industries.
In addition, she leads GIZ NESP interventions on energy efficiency in buildings, developing renewable energy and energy efficiency standards, and improving services and processes for investments in the clean energy sector.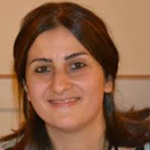 Anna Laura Eusebi
Eng. Anna Laura Eusebi, PhD (F) is assistant professor of Chemical-Environmental Engineering at Università Politecnica delle Marche. She worked in 2006 and 2007 as contract researcher developing the main topics of the biological processes for the sludge reduction and of the optimization of the flow scheme in industrial wastes treatment plants. She finished in 2009 the PhD course in Engineering of Materials, Waters and Soils with thesis concerning the advanced nutrients removal by intermittent biological processes. Actually, her main research topic is related to the advanced biological and chemical processes for removal and recovery the main nutrients. From 2010 is the operative referent for the research and development activities in the Pilot and Demo Hall of the University located inside a real wastestewater plant. Her expertise is mainly applied in demonstrative and full scale plants with collaborations or coordination of about 40 research commissioned by water utilities, water industries and public authorities. Anna participated in some national projects and in five European projects (FP7 and Horizon 2020). She has published about 40 papers and more than 50 international conference proceedings.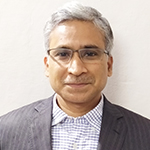 Rahul Pandey
Co-Founder, IGSA Labs (Integrated General Systems Analysis Labs), a private limited company engaged in development of analytical/ mathematical models for supply chain and logistics planning, distribution planning, transport policy, procurement and production planning, energy-environment-climate change analysis, and other domains. IGSA Labs' customers are from a wide range of industries such as Energy, Cement, Steel, Energy, Fertilizer, e-Commerce, FMCG, Automotive, Logistics, and Retail.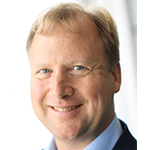 Max Åhman
Max Åhman is an Associate Professor and holds a PhD in Energy System Studies from Lund University.
The last 8 years, his research has focused on industrial decarbonization with a specific focus on policy and innovation. Previously, Max Åhman has worked with air quality issues for UNEP in Nairobi, Kenya from 2005 to 2007 and as a climate policy analyst for the Swedish EPA from 2007 to 2011.
Max is currently involved in the Swedish HYBRIT project developing a fossil free value chain from iron ore to finished steel products.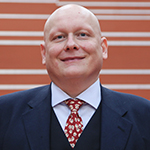 Nicola Tollin
Dr Nicola Tollin is Professor with special responsibilities in Urban Resilience at University of Southern Denmark, with mandate to form and coordinate a research group on urban resilience.
He has over 20 years of international experience in research, capacity-building, education on sustainable development, resilience, climate change, circular economy and innovation focusing on cities and regions. He has coordinated/participated in over 70 research, education and urban development projects worldwide.
He has been serving as expert for numerous private and public organizations, including local-authorities, European Commission and United Nations programs and agencies, including UN-Habitat and UNFCCC.
Nicola is co-founder of Recycling Cities International Network RECNET, Executive Director of RESURBE International Program on Urban Resilience and Editor in Chief of the Resilient Cities book series published by Springer.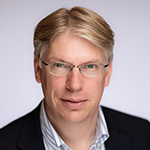 Peter Taylor
Peter Taylor holds a Chair in Sustainable Energy Systems at the University of Leeds where he leads interdisciplinary research that addresses the challenges of accelerating the transition to a sustainable low-carbon energy system. He is a member of a number of high-profile national research centres including the UK Energy Research Centre, the Centre for Research into Energy Demand Solutions, the Centre for Climate Change Economics and Policy and the Supergen Energy Networks Hub. He has also acted as advisor to the UK Committee on Climate Change, European Commission and the United Nations. From 2007 to 2011, Peter was Head of the Energy Technology Policy Division at the International Energy Agency in Paris, responsible for directing high profile publications such as the Energy Technology Roadmaps and Energy Technology Perspectives series. In a previous consultancy career, he was Technical Director of a major UK energy and environmental practice and worked extensively for the UK Government and European institutions on energy and climate policy.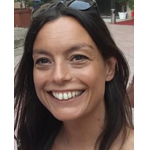 Erika Mancuso
Dr. Erika Mancuso, graduate on Political Science in 2003, works in ENEA since 2004 in several projects on environmental sustainability.
She has been involved in cooperation with the Italian Ministry of Environment in the implementation of ETS Directive (Emission Trading Scheme).
Recently she is a Researcher in ENEA (Sustainability Department, in the Valorization Resources Laboratory) on resource efficiency, circular economy, industrial ecology and industrial symbiosis. She is working on the implementation of the first Italian Industrial Symbiosis Platform in Sicily (project founded by the Italian Ministry of Education and Research) and in several funded projects on sustainability evaluation.
She is lead author and co-author of scientific papers published on international peer-reviewed journals, Italian journals, proceedings of national and international conferences.